Composer: Sri Tallapaka Annamacharya (Annamayya అన్నమయ్య) , May 9, 1408 – February 23, 1503 was born to Narayana Suri and Lakkamamba in Tallapaka, a village in current day Kadapa district of Andhra Pradesh. More….
Keerthana No. 293 ; Volume No.16
Copper Sheet No. 750
Pallavi: Amdu Kemi Dosamaa (అందు కేమి దోసమా)
Ragam: Bouliramakriya
Language: Telugu (తెలుగు)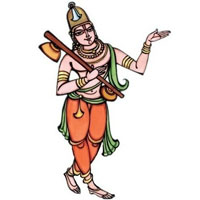 Recitals

Awaiting Contributions.

Awaiting Contributions.