Composer: Sri Tallapaka Annamacharya (Annamayya అన్నమయ్య), May 9, 1408 – February 23, 1503 was born to Narayana Suri and Lakkamamba in Tallapaka, a village in current day Kadapa district of Andhra Pradesh. More….
Keerthana No. 463 ; Volume No. 3
Copper Sheet No. 280
Pallavi: Neemaya Linthekaka (నీమాయ లింతేకాక)
Ragam: Paadi
Language: Telugu (తెలుగు)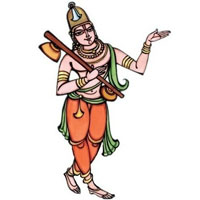 Recitals

Awaiting Contributions.

Awaiting Contributions.
This Kriti was originally composed in Telugu. Other languages are for your convenience.
Pallavi
|| nImAya liMtEkAka nIrajanABuDa yivi | nAmadi nijamaneTTu nammEdayyA ||
Charanams
|| bAluDanai nE jannubAlu dAgEnADu | vOli nanuShThAnamu leMduMDenayyA |
cAli yAnEne brahmacArinayinamIda | vAli yave yeMduMDi vaccenayyA ||
|| nEnu dinadinamunu nidduravOyEvELa | pUni nityakarmamu leMduMDenayyA |
j~jAnamutO mElukoni saMsArinainavELa | Anukoni yeMduMDi aMTukonenayyA ||
|| yEDa karma mEDa dharma miMtalO sanyAsaitE | vEDukakiviyellA nIvilAsAlu |
jADa nImanasuvastE saruga garuNiMtuvu | vODaka SrIvEMkaTESa vunnasuddulETiki ||


We will update this page , once we find comprehensive meaning. Feel free to contribute if you know.